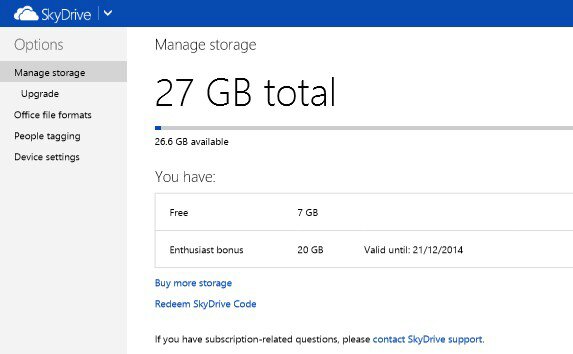 If you're a long term Windows Phone user you will want to check the email account you have registered with Microsoft, as you may well have an extra 20GB free SkyDrive storage!
Everyone gets 7GB free storage when signing up to SkyDrive, but this "enthusiast" bonus goes on top of whatever you already have.
Beware next Christmas though, the bonus only lasts a year.
It's a one-time use code that's automatically filled in once the link is clicked.
See below for the instructions on how to claim.