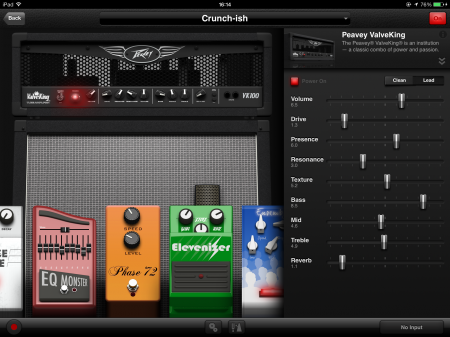 The brilliant iOS guitar and bass amp simulator from Agile, AmpKit, has just had a big update and hit version 2.0.
Performance and control is the focus in this update, with the introduction of Setlists for grouping setups, as well as MIDI and AirTurn controller support being introduced for the first time.
AmpKit was always a powerful amp and pedal simulator with many options, but controlling them whilst playing was, well difficult.
Setlists is the first improvement to help with this, and lets you set up a group of your setups in the order you need to play them in. Very neat, and helpful. There are even extra large buttons to switch between your Setlists, meaning you could set them at song or gig level and move on to the next with one press.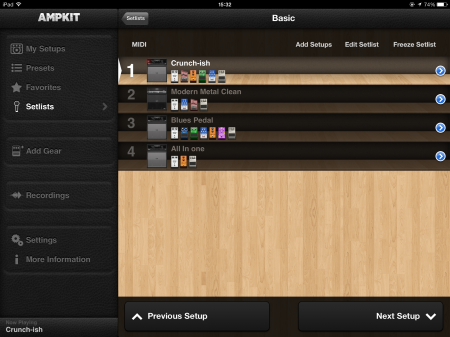 Those big buttons are still on screen though, but the new update now enables you to link MIDI or AirTurn foot pedals or expression pedals to any of the functions in AmpKit, allowing total control whilst you are playing.
With this update AmpKit is truly ready for gigging – great update to already excellent software. See the full list of additions after the link.
Link – AmpKit in App Store