Xbox Music has been an integral part of the Music app in Windows Phone, which at times got a little confusing to differentiate between streamed subscription music, cloud music and local music.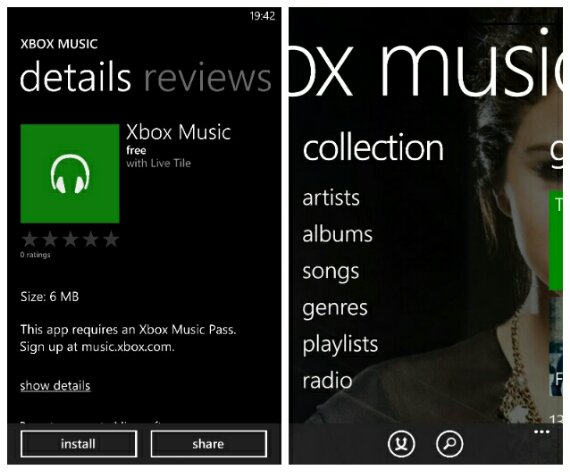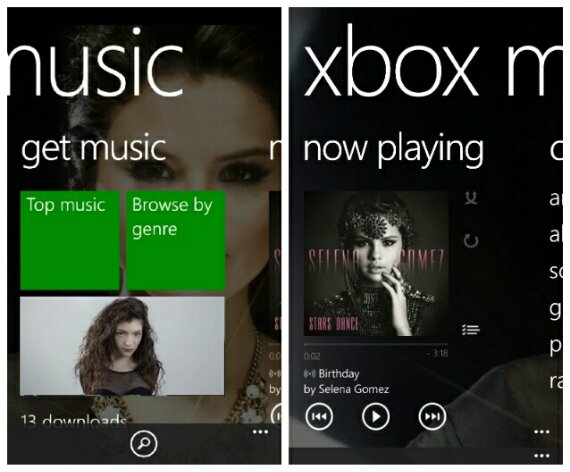 It's a confusion which eventually led to me unsubscribing from Xbox Music in the end. Although now Microsoft seem to want to make things clearer for Windows Phone users and they've released a separate app to deal with subscription music.
The Windows Phone Store description sums up the apps purpose.
Want the latest and greatest Xbox Music features on your phone? With the Xbox Music app and your Xbox Music Pass you can explore, stream and download millions of songs on your device. It's the best way to get all the music you love on your Windows Phone.

– See artist details with pictures, bios, album lists, and related artists
– Manage your personal music collection, shared across all of your devices
– Explore top songs, featured artists, and recommended albums to easily discover new music
– Download songs for offline playback
– Create and manage playlists that automatically sync across your pc, tablet, Xbox, and the web
– Radio instantly creates playlists based on your favorite artists
– Stream ad-free music from a catalog of tens of millions of songs
Microsoft have also finally released an Xbox Video app for Windows Phone which allows you to rent or buy the same videos you can on your Xbox or Windows 8 PC.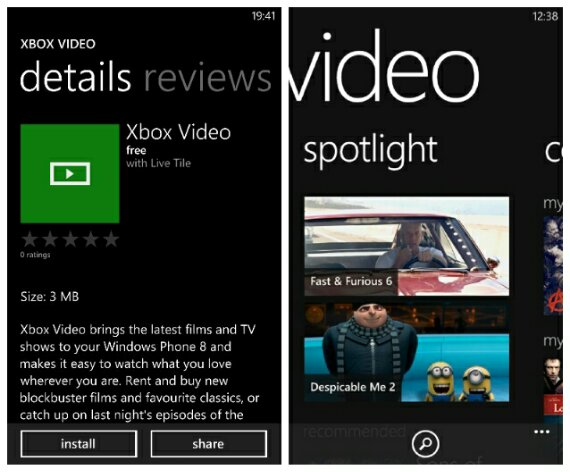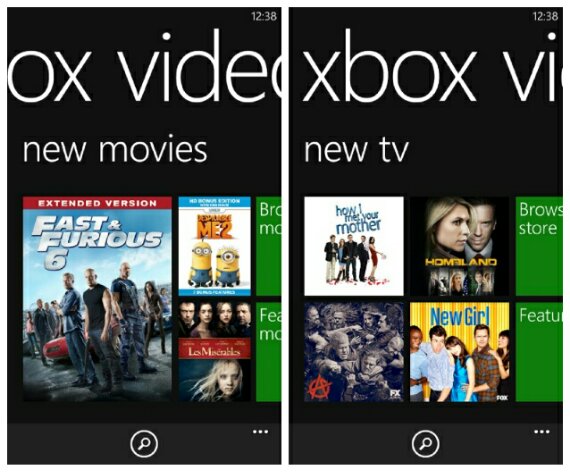 Again the app store description explains it all well.
Xbox Video brings the latest movies and TV shows to your Windows Phone 8 and makes it easy to watch what you love wherever you are. Rent and buy new blockbuster movies and favorite classics, or catch up on last night's episodes of the hottest TV shows, and watch them on your Windows Phone 8, PC, tablet, Xbox One, Xbox 360, or at XboxVideo.com.

– Get the latest TV shows the day after they air
– Ratings and reviews
– Rent and buy the latest blockbuster movies
– Resume watching from where you left off
– Stream or Download movies and TV
– Trailers
To install these new apps just head over to the links below on your device.
Windows Phone Store Links – Xbox Music – Xbox Video