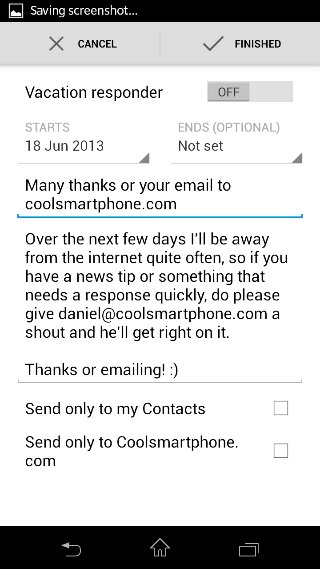 If you're a GMail user then, if you're honest, you're probably never offline. However, if you do ever disconnect yourself, you'll know that setting a vacation message is a bit of a pain. Currently in GMail you'll need to log onto the normal web interface to set it up.
Now version 4.7, which you can download here, adds this functionality plus the ability to print in KitKat.
This version also sees the end of that "Unable to open this type of attachment" message, with uprated support for zip and tar attachments.
If you've not got the update yet, here's the APK.