There are leaks that look dodgy and there are leaks that can be depended on as almost certainly genuine.
Serial leakster @EVLeaks has got almost everything right so this latest piece of information can almost be taken as bona fide as today the colander like twitter account published the following tweet: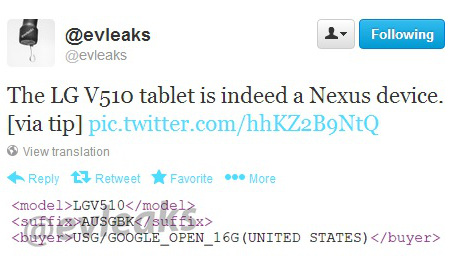 With LG having made the last two Nexus phones they should have a good idea around what is required in order to make a Nexus device thus it would make sense for Google to pick them for a new tablet.  With the lack of a new Nexus 10 the way is clear for something new and a little difference hence the rumours that the latest device is going to be an 8″ tablet which was believed to have been seen previously on Google's own Android.com.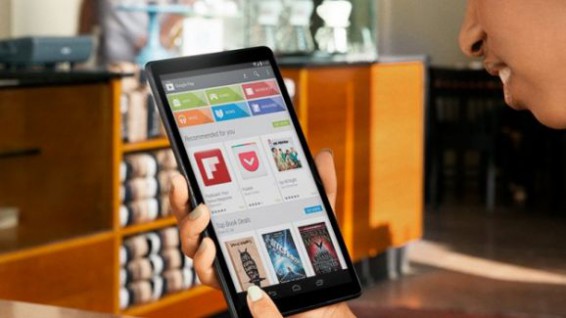 The LG V510 could well be based upon the LG-v500 which is an 8.3″ 1920×1200 device with 2 GB RAM and 16GB onboard storage with a 4600mAh battery.  This would fit with Google's history of slight changes to already existing devices for the Nexus range.
What is almost guaranteed is that a new Nexus tablet is on the way, the next questions therefore are when and exactly what?
Keep watching this space for more…….