Sky Go is a free app that allows you to watch the channels you pay for on the go via wifi or 3/4G, previously the only tablets it had been available for were iPads. Now Sky have released a new version of the app specifically for Android tablets and according to the app description it should work with most tablets of 7″ or more screen size that is running Android 4.o or later, although they are having issues with some running 4.4. There are also reports of the app working on the slightly smaller Sony Xperia Z Ultra with it's 6.44″ screen.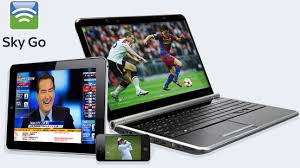 This compares pretty well with the TV Anywhere app from Virgin which requires you to have Tivo from Virgin, although it does offer more channels.
You can read the full app description in the section below or head over to the Google Play store to download it now.