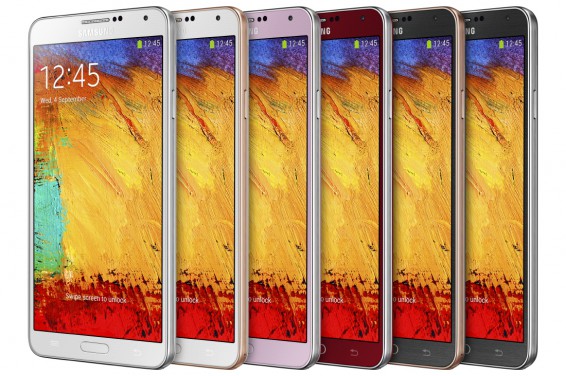 The Samsung Galaxy Note 3, we've reviewed it here and there's still plenty of deals kicking around where you can bag yourself a free tablet or a Galaxy Gear smartwatch when you buy one. Now Samsung have added a couple of new colours – Rose Gold White and Rose Gold Black.
The Galaxy Note 3 is already available in black, white and pink.
Samsung have sent us a lovely press release below, and somehow they've managed to four paragraphs out of the fact that two new colours are available. These new colours will be available in the UK "in due course" so keep an eye out if you're set on a specific shade.
The Galaxy Note 3 has a stylus, 13 megapixel rear camera, 2.2GHz quad-core CPU, 1080×1920 pixel 5.7″ screen, 3GB RAM and runs Android 4.3. It'll link wirelessly to the Samsung Galaxy Gear, which is also available in a range of different colours.