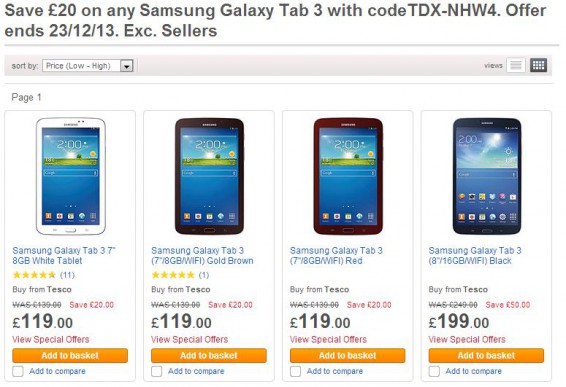 Normally Tesco sell the Samsung Galaxy Tab 3 (in either white, red, black or gold brown) for £119 but, when you enter the special code TDX-NHW4 it'll bring the cost down to just £99.
The 7″ WiFi tablet has a 1.2GHz dual-core CPU, 50GB of Dropbox storage, 3 megapixel shooter (at rear), 1.3 megapixel camera (at front), GPS and 8GB of storage (plus a microSD card slot for more).
The offer is available until December 23rd, and you can see the range available here.