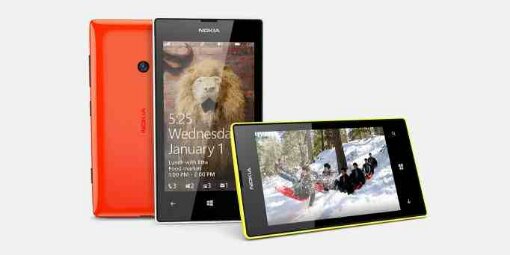 The budget Windows Phone handsets from Nokia seem to be doing rather well at the moment. This, then, is the next cheap Lumia – the 525.
http://www.youtube.com/watch?v=3pv7ijWuY8E
It's a follow-up to the Lumia 520 and has a 5 megapixel camera but no flash and no vanity camera up-front for your selfies.
Inside there's also 8GB of storage which can be expanded via a microSD card slot and a 4″ WVGA (800×480) display.
However, a major change is the uplift in memory – there's 1GB of memory instead of the tiddly small 512MB seen before. Other specs include the dual-core 1GHz Snapdragon S4 CPU, Bluetooth 4.0, WiFi and a 1430 mAh battery.
Fresh colours can be added with swappable shells in orange, white and yellow. Initially this will only be available in Singapore (starting on December 14th) but it is rather cheap indeed – less than $200, which works out at around £123.
Get yourself more details on the Nokia website.