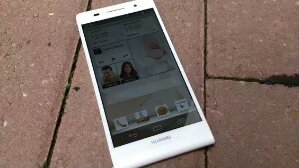 With the arrival of phones like the Moto G and Nexus 5, pricing in the mid to high-end Android smartphone space has become more competitive than ever.
Now we're starting to see other handsets creep down in price to meet this new challenge.
UK retailer Carphone Warehouse has dropped the price of one such contender, the Huawei Ascend P6, to £199.95 off-contract, down £80 from its previous price.
Though it lacks 4G connectivity, the Ascend P6 is a mid-range Android phone with a good screen and decent build quality. It includes an aluminum-framed design and we've already got a full review of the Ascend P6 online if you're thinking of getting one.