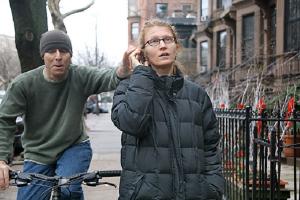 Theft of mobile phones is on the increase both here in the UK and across the water in the US.  Those tiny little computers that most of us carry around with us on a daily basis, mostly carrying them in our hands and unprotected are worth a fortune and there are certainly a few unsavoury characters that are more than unwilling to relieve us of our prized possession.
It was on this basis that Samsung had proposed to implement a "kill switch" that essentially rendered a smartphone useless.  This was proposed after an action group called Secure Our Smartphones (SOS) was formed by New York Attorney General Eric T. Schneiderman and San Francisco Attorney General George Gascón  that is working to combat gadget theft.
It is unfortunate however that Gascón tweeted yesterday that the idea has been rejected by the carriers who are also accused of putting profits first.
The major manufacturers have however build their own solutions into their operating systems with Google's "Device manager" and Apple's "Find my iPhone".
Samsung too is working on a solution and said "Samsung takes the issue of smartphone theft very seriously, and we are continuing to enhance our solutions.  We are working with the leaders of the Secure Our Smartphones (SOS.) Initiative to incorporate the perspective of law enforcement agencies. We will continue to work with them and our wireless carrier partners towards our common goal of stopping smartphone theft."
It is unfortunate that once again big business once again puts profit before people with Gascón also tweeting ""the carriers are concerned that the software would eat into the profit they make from the insurance programs many consumers buy to cover lost or stolen phones."
It may well be time for the governments to get involved and put into place some sort of law that states that security must be built in to devices at a base level.  Unless such a deterrent is provided the crime statistics will only get worse.
source: ITPortal