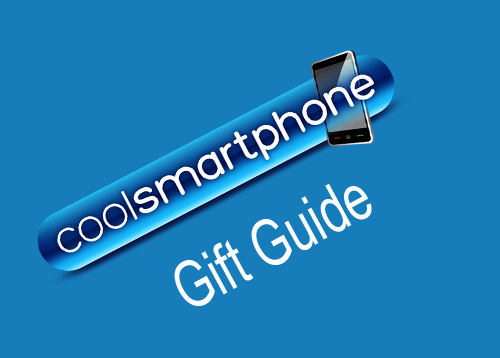 I'm old enough to come from a different world. A world before mobile phones.
When they did appear, phones like this one were expensive and bulky.
Children never had mobile phones. A mobile phone was used by successful professionals in the city. Bankers and traders used to lug phones like this around London and beyond.
Back then there were massive battery packs and the handsets weighed a tonne. They operated on the "old" analogue mobile cell technology and had a battery life of precisely 12 and a half minutes. If you had one of those phones you were either a successful city slicker or a famous person.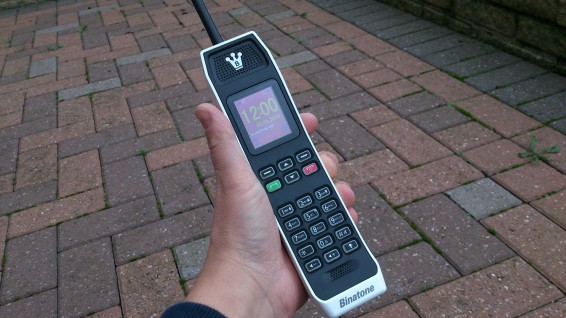 What happened shortly after was that mobile phones became more popular. They got more advanced and even started having (slightly) better battery life. We started to see phones that would actually fit into your pocket and you could even send text messages on them.
Now, in 2013, we've gone full circle. The large 80's phone has returned. It's designed like those old mobile handsets but there's a number of key differences. Firstly, it costs just £50, which is a lot cheaper than the 80's original. Secondly, the battery will last for a month (and you can get a battery that'll last even longer). Thirdly, you get a more advanced phone for your money.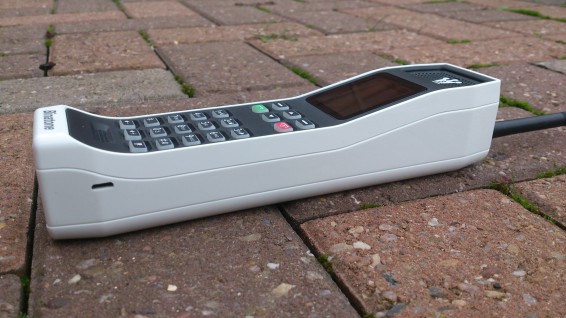 The look of the phone does, from a distance, match the 80's original. It's only when you pick up The Brick that you notice how light it is and there's a lack of bulk on the back of the phone. Those original analogue devices had monster battery packs that increased the depth of the phone quite significantly. As you can see from the photos, the new model is pretty large still, and it feels like you're carrying your home DECT phone around at times.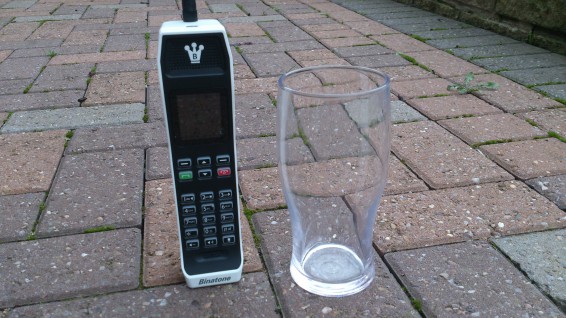 Indeed, Binatone also have a DECT version of this handset which you can use around the home. This version sits on a base and charges like your regular DECT handset, but The Brick definitely looks cooler.
Video overview
The Brick we have here works in a number of ways. It's unlocked, so you can stick any SIM card in here and start using it immediately. If you don't want to go "all in" and replace your whizzy smartphone, you can alternatively hook this up to the Bluetooth on your phone and use The Brick to make and receive calls. In this scenario you could keep The Brick at home and, when you arrive home, use it as your main phone whilst browsing the net on your smartphone. Likewise, if you've got a SIM in your tablet but only use the inclusive data, why not use up some of those minutes by pairing this retro handset ?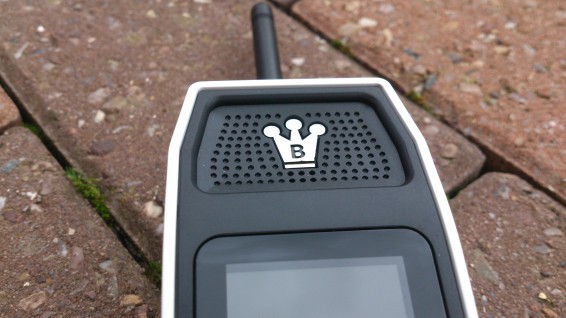 You can also choose both, and The Brick will prompt you when you want to make a call. Put a SIM in the back AND pair it with your smartphone, then you effectively have two lines going into one phone.
For me, the ideal scenario is as a fun phone for tablet users, as it means you can use those inclusive minutes that your tablet SIM may have.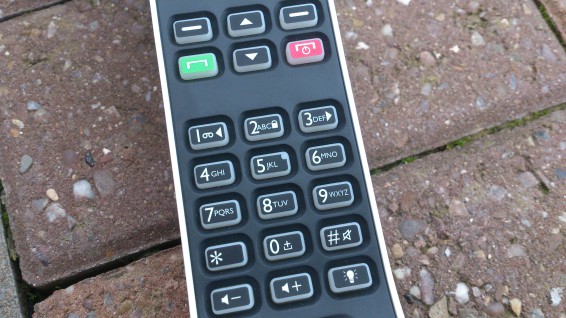 The handset itself has a classic numeric keypad – no touch-screen nonsense here – and those buttons are easy to locate and press. They're backlit and there's the addition of volume up / down keys and an additional button for turning the LED torch on at the top.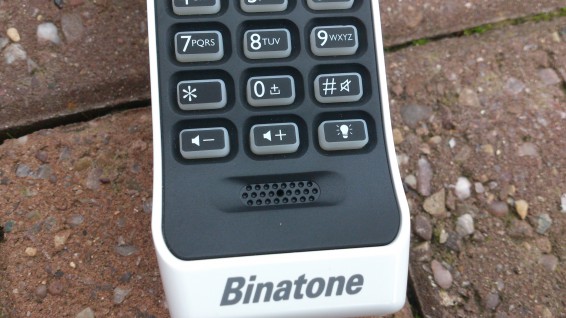 Above the main keypad there's six keys which you can use for navigating your way around the phone. The usual "call" and "drop" keys are there, along with up and down keys to navigate around.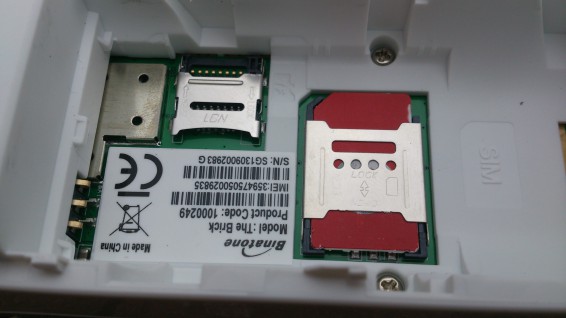 Inside it's definitely more advanced than those early handsets. There's a media player and you can look at images from the microSD card. Also, if you have Bluetooth connected, you can send music to The Brick from the device you've connected. The speaker on this phone has a definite depth and is louder than most modern smartphone speakers.
You can store names in your on-board phonebook and also send and receive text messages – something those original handsets never could. There's a call-logging system too, so you can see who called, when and which calls you've missed. You can also tweak different bits relating to auto-redial and whether to use any of the keys to answer a call.
The organizer section has a calculator, alarm and a calendar, so you do get a number of slightly advanced features too. Within the settings there's the ability to switch profiles, so you can go to a "Silent" mode or "Loud" mode depending on your preference. Other settings, such as time and date, language and the images that are displayed upon boot or the messsage / ringtone tunes.
Within the Settings screen you can also tweak the Bluetooth settings such as the name that the phone displays and the audio path.
An audio player helps you play the tunes on your microSD card or those stored on your connected Bluetooth handset plus, within the "Funs" section there's an FM radio so that you can listen to music that way too. There's no need to plug in a headset to pick up stations either, because there's a big antenna on the top to do that.
The infamous "Snake" game is here too and it's definitely received a lick of paint since I last played it. If nothing else, my skills in playing it still haven't improved. A file manager and multimedia viewer are there's a video below showing it in action..
Overall
For £50, this is a really cheap mobile phone. What you have to ask yourself is whether you'll actually use it out and about. Yes, it's funky and classic but will you actually walk down the street with it? It's a big question and, quite honestly, I don't think I would use it in anger. As a home phone, the DECT version is well worth snapping up. If you want to use this as a Bluetooth handset around the office or at home then yes – definitely get one. As a phone to carry down the high street? Tricky.
I have to look at the basics. It doesn't fit into your pocket. If you do manage to put it in your coat pocket, the aerial / antenna sticks out.
That said, it turns heads like no other phone I've seen. Pretty much everyone wanted to pick it up and use it, but I'd have to firmly place this in the "good as a Bluetooth handset for your tablet or as a DECT phone" category, if there is such a thing.
The Brick Review
Design - 9.2
Price - 9.4
9.3
The return of the classic 80's phone, but would you use it?