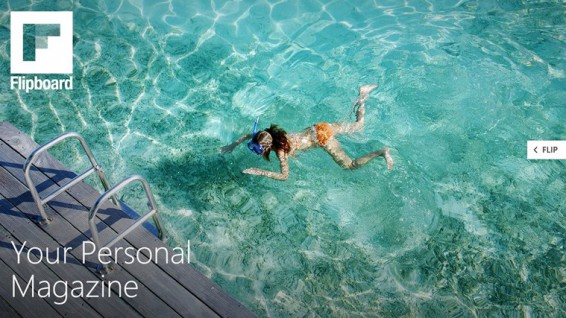 Flipboard is possibly the most gorgeous news reader app EVER. It originated on iOS, eventually moved over to Android and it is now coming to Windows. If you've never heard of Flipboard and you have a Windows 8 computer or tablet then you are in for a treat today.
This is how Flipboard describe their app in the Windows Store.
Flipboard is your personal magazine. It is the most popular way to catch up on the news you care about, read stories from around the world and browse the articles, videos and photos friends are sharing. To begin, pick a few topics and tap any of the tiles to begin flipping through your personal magazine.
The app store has a pretty self explanatory list of features.
Features
★ All your news, interests and social updates in one personalized magazine.
★ Save stories you love into your own magazine. Use the "+" button on any item, select "create a magazine" and collect favorite stories, images or videos.
★ Search for anything—people, topics, hashtags, blogs, your favorite sites—and flip through the results in a beautiful magazine format.
★ Connect Flipboard to up to 12 social networks, streamlining your reading and activities like commenting, liking and sharing. Services include Twitter, Facebook, Instagram, Google+ and many more.
★ Read Cover Stories for a quick check on what's happening now. Cover Stories is created just for you and is filled with popular items from everything you've added to your Flipboard.
★ Enjoy Flipboard in 18 localized editions: for Australia, Brazil, Canada, China, France, Germany, Hong Kong, India, Italy, Japan, Korea, Latin America, Netherlands, Russia, Spain, Taiwan, US and UK.
★ Explore hundreds of staff picks using "Discover" at the top, including must-read magazines and blogs, gorgeous photography and special curated sections devoted to the day's news and other interests.
★ Access Flipboard quickly by adding Flipboard as a live tile on your Windows Start screen.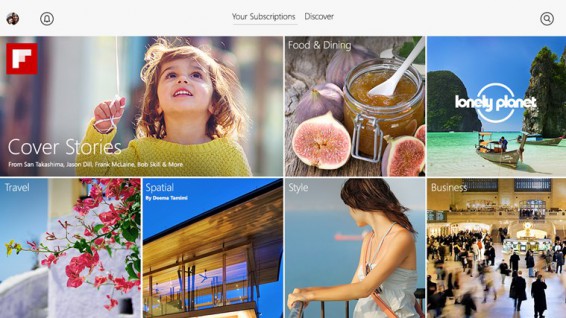 The app itself is all about news, your Twitter timeline, the rubbish from your Facebook feed, the endless stream of selfies from your Instagram feed and a LOT of horizontal swiping and I mean an awful lot. Everything is done by swiping the screen. You can configure it to display as little or as much as you want, it is really worth having a play with it. Just click on the link below.
Windows 8 Store Link – Flipboard