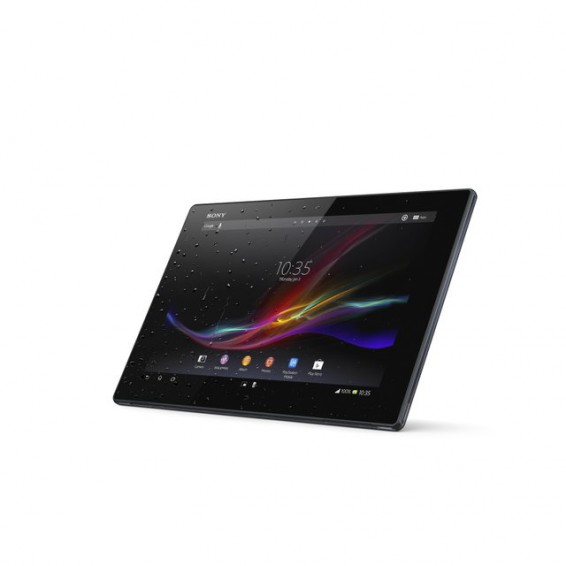 Christmas 2013 is coming up fast and time to bag those top presents is running out.
We here at Coolsmartphone have asked several top retailers and suppliers for their recommendation for a Christmas gift, one that is either of exceptional value or the best quality.
Here then for your delectation is one of the selections sent to us from Vodafone, the Sony Xperia Tablet Z
Now you can experience movies on the go like never before thanks to the breathtaking, vibrant colours and stunning HD display on the Sony Xperia™ Tablet Z. Awesome high speed processing power delivers online gaming with the most jaw-dropping graphics wherever you choose to play.

This sleek, super-slim tablet is highly portable but also highly durable with a water-resistant construction and super-strong glass display.
Water resistant up to one metre and anti-shatter screen

Great viewing indoors and out on the vivid 10'1" Full HD display

Experience super-fast gaming with a high-speed 1.5 GHz quad-core processor

Runs on Android 4.1 Jellybean platform

3G and Wi-Fi connectivity & 4G-ready
The team reviewed the tablet Z back in May and were rather impressed.  Whilst acknowledging that you are going to need pretty deep pockets to give this one as a gift for Xmas, any recipient is going to be very very happy with the Sony Xperia Tablet Z.
The tablet Z is available from Vodafone for as little as £49 for the 4G model with a monthly commitment of between £28 and £42 per month depending on contract.
So, feeling generous?  Other half in need of a tablet?  Take a good look at the Sony Xperia Tablet Z and put a smile on someone's face this December 25th!