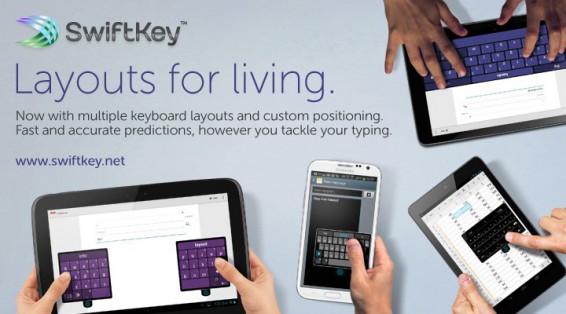 Swiftkey is the most popular third party keyboard replacement app for Android, and it's easy to see why due to the uncanny predictions, swipe and standard input options, cloud sync and various themes. Now though, it's got even more features!
Fully paid up Swiftkey users will find an update to version 4.3.0.186 waiting in the notification tray which gives multiple layout options, designed to suit any screen size.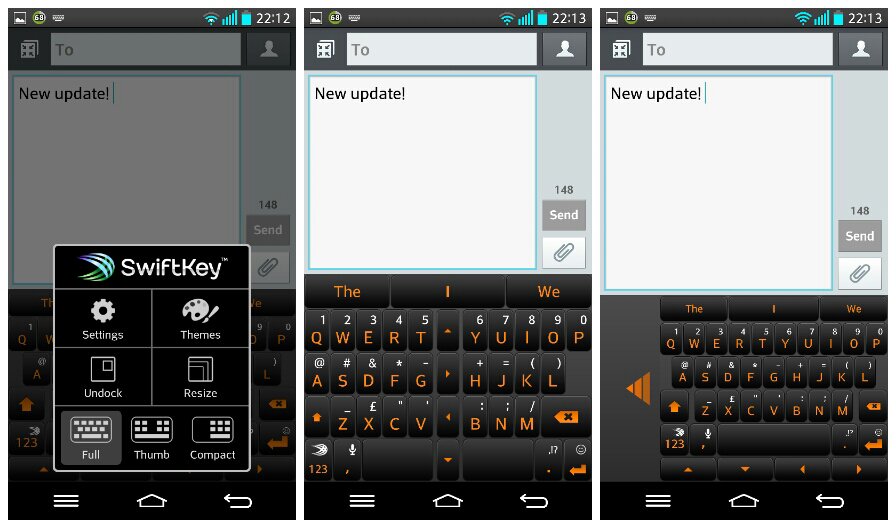 As you can see from my screenshots above the settings screen has changed (accessed by long pressing the '123' key) to include options for undocking, resizing and changing layouts.
The thumb keyboard layout is reminiscent of the split layout available for tablet users, whereas the compact option is similar to the one handed keyboard that Samsung added to its Note phones for those without E.T.'s fingers. As with the Samsung version this can change side so left handers can also enjoy the advantages of single thumb typing on their phablets.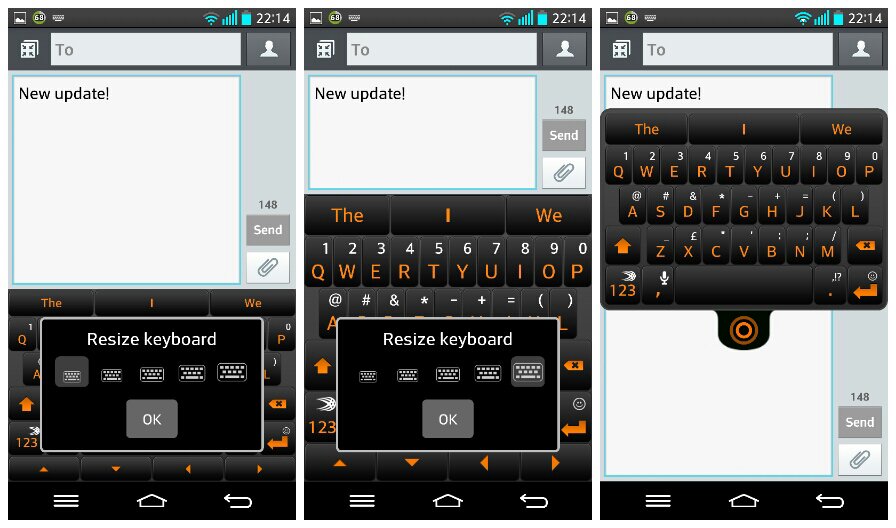 The other new features are a selection of five different sizes (I've shown the smallest and largest), and a floating window, which can be use to move any of the layouts around the screen so you'll never find yourself typing blindly into a text box that's hidden by the keyboard itself.
Here's a video from SwifKey to explain things further:
I've been using Swiftkey since its original beta programme and, although I've strayed once or twice, this has now become the first app I install on a new phone. It just seems to be more intuitive than other Android keyboards, and puts the stock Windows Phone and iOS offerings to shame.
All in all this is another useful update that raises the bar for the competition once again.
Source – SwiftKey on the Play Store