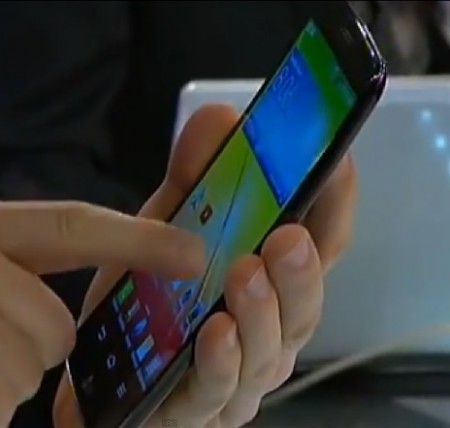 If you're looking forward to getting something hard and curvy jabbing you in the thigh, then the LG G Flex is your thing. A launch in South Korea appears to have already happened and now there's rumours that a gobal launch will occur "soon".
Vice chairman, Koo Bon-joon, has told reporters that they're already discussing with networks around the world and it will be coming to Europe, Ameriican and Japan very soon.
Now, what is interesting is the fact that the LG G Flex does actually "flex". The video below shows how the phone can spring back, even under pressure. Push it down, actually squash it. Go on, pretend it's Miley Cyrus or something. Boing ! It springs back, look!
http://www.youtube.com/watch?feature=player_embedded&v=LahYuSyWidc
Powered by a 2.3GHz quadcore CPU, it's got 2GB RAM, 32GB of storage, a 6″ 1280×720 pixel screen and a 3500mAh battery.