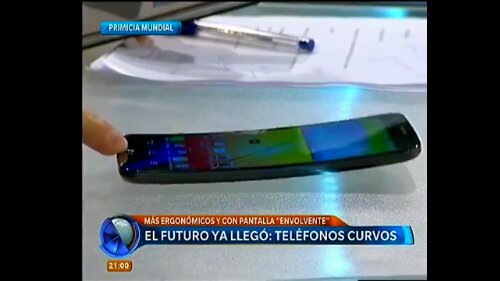 Not so much a leak this one. Perhaps more of a complete and utter waterfall of bendy LG action. Either way, the curvy creature has somehow found its way onto Argentinian TV with yet more photos appearing along with this professional TV appearance..
https://www.youtube.com/watch?v=y1SNEEYtP2k&feature=youtube_gdata_player
The screen, apparently, is a bendy-but-monstrous 6″ OLED unit and is full HD too. A 13 megapixel camera and rear G2-style buttons are also present. Despite the appearance in Argentina, LG are only going to be launching the G Flex in South Korea. The specs are looking to be similar to the LG G2, so imagine that getting in a horrible melting accident and you're almost there.
What's your thoughts on this? Would you buy a phone shaped like a banana?