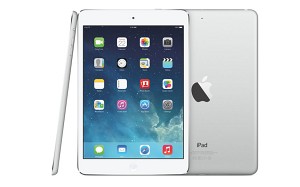 Voda have stepped up with their pricing for the newly-announced iPad Air. Here in the UK the "iPad Air with WiFi + Cellular" will be on offer from £28 a month, with a £129 upfront cost.
Although the iPad Air is available now, you'll have to wait a little longer for the iPad mini version. That'll be available later this month and again has both "WiFi + Cellular" connectivity, which of course means that you can get online through the Vodafone 3G or 4G network.
Further details can be found below, or you can visit their website to get more details on the pricing and packages that are available to you.