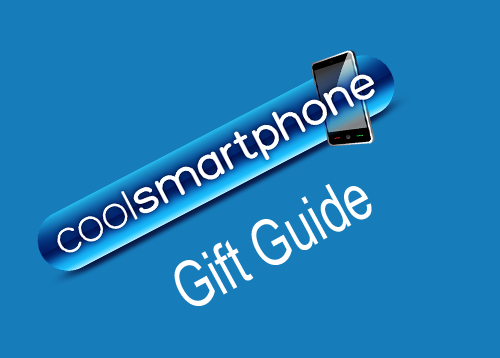 It's kinda hard to start with this one. This is a classic 1960's-style phone. If you're old enough you may remember seeing one of these on a special table at home. A few decades ago people would rent these from the telephone company. I know, it seems strange looking back.
Now it has returned. It weighs a lot less, let me tell you. This is easy to carry around and there's a comfortable handle at the back of the headset so that you can take it anywhere.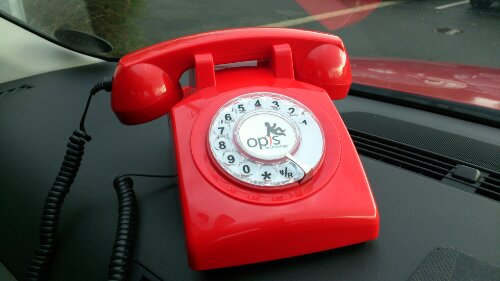 This particular model is, effectively, a large mobile handset. You plug it into the wall to charge and then you can unplug it and use it like your home cordless phone. However, you can also take it outside – anywhere you wish. It's because, at the bottom there's a SIM card slot where you can put any SIM card. I've put the Ovivo SIM card in that basically costs me nothing per month.
In the box you get a manual which details how to setup speed-dials and the local area code system. Put simply, this means that you can stick your local area code into this phone to simulate a home phone. If you call a local number you don't (like most mobile handsets) have to put in the local area code once you've set it up. 0121 123 4567 then becomes just 123 4567 and so on.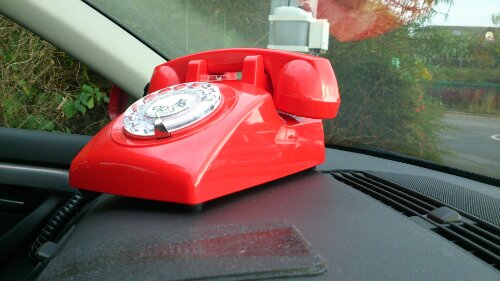 So no, you won't get text messages or the internet, but you do get a simple-to-use phone. Stick your SIM card in, charge it up and you're ready to go. At the bottom there's three LED's to let you know if anything is going wrong. They'll signify if there's an issue with the SIM (by the way, you can enter a SIM unlock code using the rotary-dial system too), the battery or the signal. There's also a big switch which is pretty self-explanatory to be honest.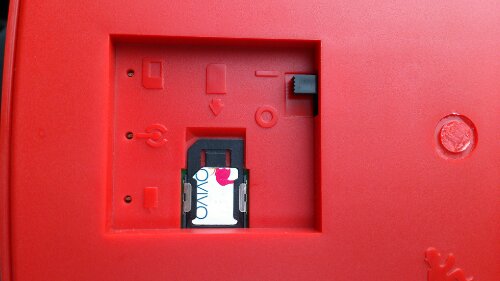 Yes, using the rotary dial can be a little cumbersome and seems very old-fashioned at times but you can store 9 quick-dial numbers and hey – it's got a PROPER BELL. Yes, a BELL. There's no speaker here, this is a proper ringtone.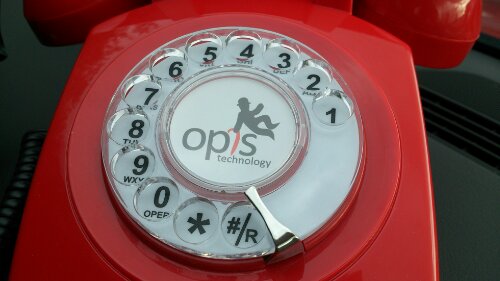 I'm guessing you're puzzled at this point. Why would anyone want a classic style phone like this to carry around? Why the heck would they want it in their car? Well, it definitely raises eyebrows, that's for sure. However, I think I've found another way that this can be used, and it may have already become clear when I mentioned the local area code system.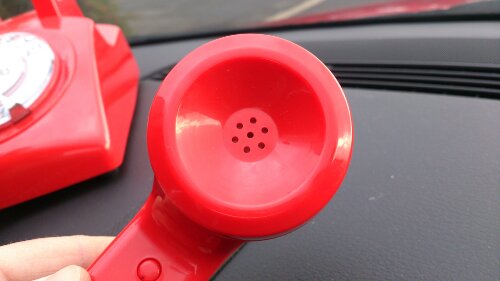 Elderly relatives, or those who'd perhaps like an extra line, would definitely be interested in this. Think about it. If you're at an age where the internet doesn't appeal and you're fed up with the line rental costs plus the call charges, you can easily get yourself a £5 SIM-only deal from websites like MoneySupermarket – even cheaper if you want. If you disconnect your home phone line this, with the local area code behaviour, would be a cheaper option.
What would you rather do? Pay £15 per month in line rental for a fixed-line phone plus additional charges or £5 per month for this?
Plus it's cordless, so you can unplug it from the mains and carry it around the house, perhaps pretending that you're on some old '80s comedy show.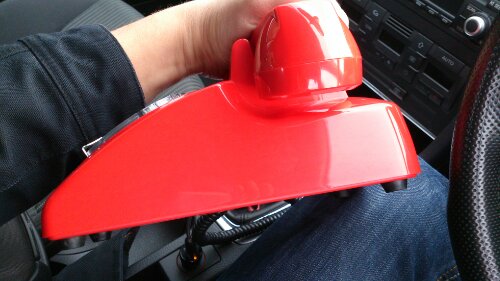 It's also ideal as an additional line, perhaps for a home business. Better still, there's three different versions. First is a classic wired landline version – the Opis 60s Cable – which costs £59. Second is the Opis 60s Micro, a version that plugs into your smartphone, tablet or ultrabook for Skype etc – that's only £19. This is the mobile version and you can get it from Amazon or Opis-tech.com for around £109.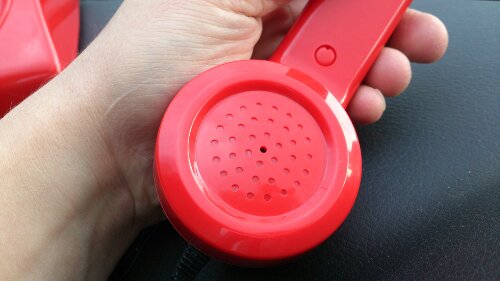 All in all I loved the thing. This is proper out-of-the-box thinking and I'd like to see other home-phones with SIM cards in.
If people call you they'll be using their packaged minutes, which is a winner. If you call them on their mobile number you'll be paying (probably) a lot less than you would calling from a regular home phone, which is a winner. The battery life is epic, which is a winner. Great.
It takes us back to a time when pulse-dial was the norm and, AND… A N D …. it has a bell.
Love this. Stunning.
While I'm here, if you want a network to try this on, have a look at this freedom mobile review.
Opis 60s Mobile Review
Design - 9.6
Price - 8
8.8
A new twist on an old design, and I'm loving every bit of this. If you don't need the internet or texting, replace your home phone with this.