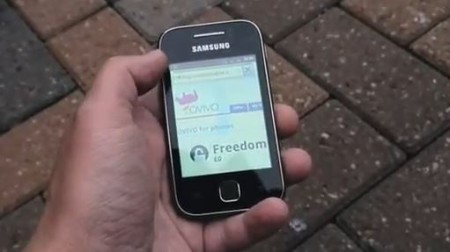 During our continuing look at virtual network operators, we featured Ovivo. They operate on the Vodafone backbone and have a rather unique proposition which has just been boosted with an extra data allowance.
It's simple really. You buy an unlocked phone, then you pay £15 for one of their SIM cards, it arrives, you slap it in the phone and that's it. Provided you stay in your limits you won't pay a penny more.
The company have been operating for over a year now and that free monthly allowance (150 minutes, 200 texts and 500MB data) is paid for by adverts that pop up when you're browsing. You'll see them at the start of your browsing session and then again after 10 minutes, but how does it work in reality?
Well, we grabbed the Samsung Galaxy Y and slapped in the Ovivo SIM card. After activation we recorded the video below just to show you how this all works..
It all seems pretty straightforward to me. An advert popping up maybe every ten minutes? It seems like a good swap for someone who doesn't need a huge wad of data, talk and text. Give it a try yourself here.