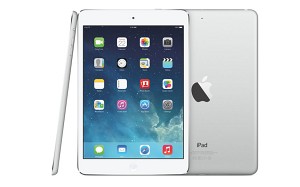 We've already seen both Three and Vodafone announce their pricing. Now it's time for the network with all the 4G masts – EE. They've announced that the new iPad Air with WiFi + Cellular will be available from today and you can get it for £36 per month on one of their 4GEE plans. This will give you 8GB of data provided you stump up the £99 cost up-front.
If you've already got a 4GEE handset plan then you can add the iPad Air for £99 and then pay just £26 per month with one of their "Shared 4GEE" plans. 
The smaller iPad mini with Retina display will be available later this month. Head over to ee.co.uk for more options and prices.