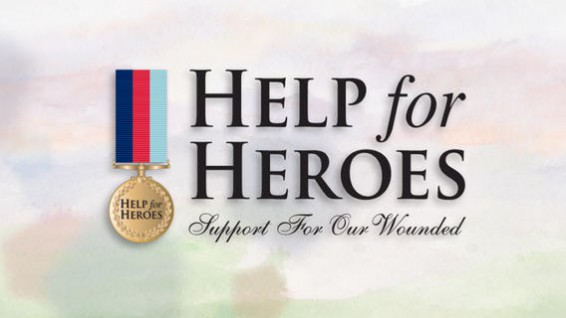 The word hero is bandied around to cover anything from a footballer scoring a last minute goal to someone that helps an old lady to cross the street.  Whilst some may view these people as heroes, the reality is that heroes are few and far between in today's society.
There are of course some to whom the word Heroes (capital H intentional) really does apply and a group that falls into that category is our servicemen and women that serve our country both at home and abroad in order to protect our liberty.
During the course of their duty many of these service men and women get injured and this is where the Help for Heroes charity comes in providing support of all kinds.  This support does not come cheap and Help for Heroes have all sorts of fund raising schemes in order to help them carry on with their good work.
One such scheme is the new Help for Heroes: Hero Bears app for Android and iOS.
Developed by Appynation, the premise of the game is a simple one.
How far can you help the Hero Bears run with their wounded brother?

Help for Heroes: Hero Bears lets you help out real Heroes and have miles of fun at the same time! Run as far as you can, tapping and swiping to avoid dangerous obstacles, and help the Hero Bears run their paws off!

Jump over tires, slide under fences, leap over trenches and dodge bouncing barrels in the greatest obstacle course you'll ever run! Can you guide the Hero Bears through miles of traps, complete the challenging missions and score tons of points?

While you play you can also find out more about the important work that Help for Heroes are doing to give real Heroes a better life!

• Endless running fun!
• Changing weather and scenery add to the challenge
• Swinging bears, flying birds, chugging bikes all get in your way!
• Complete all 90 missions!
• Unlock all 18 achievements!
• Help real Heroes!
There are even appearances from real celebrities (and Jeremy Clarkson) in the form of mini videos.
For the bargain price of £1.99 you get a lot of game for your money and a warm fuzzy feeling inside knowing that you have contributed in some way to helping those who need it the most.
Help for Heroes: Hero Bears is available from the Google Play store and the iOS App Store for £1.99