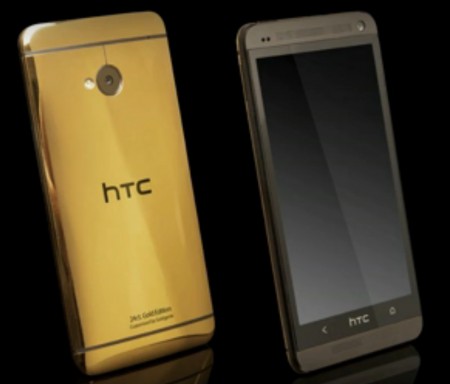 Yeah, your gas and electric bill is more than the gross domestic product of St Kitts, but you don't care. You're rich. You've got money to burn. You want to get yourself a 24 CT Gold HTC One mini. Sure, it's £1497, but for yourself or as a gift it's worth it.
Order this from Goldgenie and it'll arrive in a beautiful prestige box too. Oh, and if gold isn't your thing, try Rose Gold or Platinum. The CEO of Goldgenie, Laban Roomes, tells us..
We have had a fantastic response to our Gold HTC One – at home and abroad, having partnered with HTC and 02 this phone has enjoyed huge success in the Russian, German, Chinese and the Middle East as well as at home of course. Equally as stunning and wonderfully compact to boot, we are confident that the 24CT Gold HTC One mini will build on the success of its big brother. It's the latest must-have conversation piece.
We covered the release of the gold HTC One in June and you can either now buy a HTC One mini or send yours off to be embellished. Get more information on Goldgenie.com.