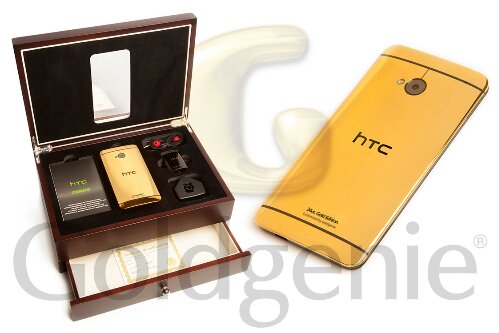 I know what you're thinking. "What am I going to do with the 2 grand in my back pocket?"
Well, you could get yourself one of these, a brand new HTC One plated in either Gold for £1895, Rose Gold for £1995 (don't ask me the difference) or, if you have an extra few quid, Platinum for £2095.
You can choose either 32GB or 64 GB versions and all phones are delivered in a crafted presentation box.
You could take a spray can to your existing HTC One, but the guys at Goldgenie do it a lot better, plus it's real. They've been on Dragons Den too.