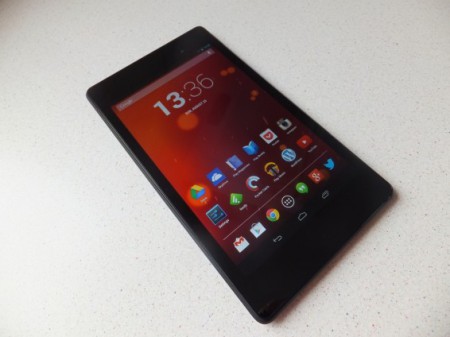 So, you don't want to go for an ultra-cheap-bargain-basement tablet but, at the same time, you don't want to get utterly fleeced buying a top-end tablet. What about the Google Nexus 7 we reviewed? Fancy that? How about bagging one for less than £180? How's that sound to you?
Head over to Play.com and that's what you can jolly well get. The 32GB WiFi-only model is the US model but it's git a UK adapter in, so you're all set. The price is almost £60 less than the normal cost, so you can bag yourself a deal and the delivery is free too.
The Nexus 7 includes 12 months warranty. It has a 7″ 1280×800 HD screen, NFC, Bluetooth, WiFi, GPS, 1GB RAM and a 4,325 mAh battery. Don't forget to read our Google Nexus 7 (2013) review before you dive in.