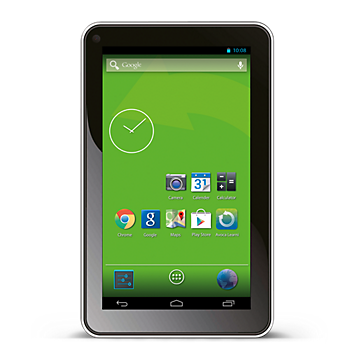 It's called the Avoca and usually costs £99, but right now Carphone Warehouse are kicking them out for less than half price – just £49 while stocks last.
Don't get your hopes up, this isn't exactly going to match up with an iPad, but it could be the best way to let your kids play Angry Birds without having to worry about chocolate and dribble getting onto it.
Now, the press release mentions a 7″ screen and an 8 hour battery life…that's about it, but we've done some digging and I can tell you that it's the "Avoca 7" with WiFi, 8GB of storage, 512MB memory and an 800×480 pixel screen. It doesn't seem to have GPS but does have Google Play and Android 4.2 (Jelly Bean). The battery is 3000mAh and, although it can give you up to 8 hours, it'll have 3.5 hours of life if you hammer it.
More below, or you can click here to get one. Pop into your local store if you'd like a hands-on with it.