Everyone loves shooting zombies right? Someone surely made this a rule a few years ago, personally I think it's all Danny Boyle's fault. But if your a big zombie shoot-em-up fan then you're going to be busy today.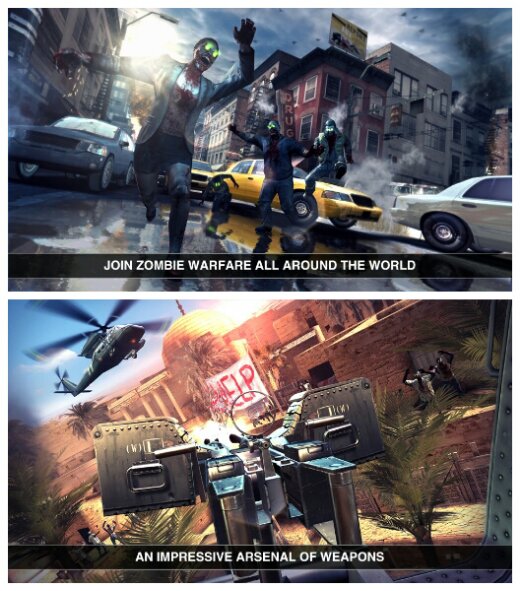 The original was a big hit, with millions and millions of people downloading it, mainly to see the glorious graphics and just to see if their new phone could cope.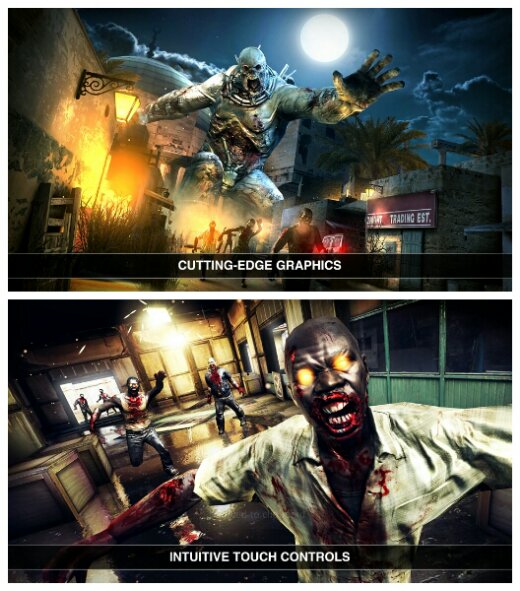 ***The award-winning stunning first person zombie shooter is back! ***
Join the new sequel to Dead Trigger, the popular hit with more than 23M downloads!
Download Dead Trigger 2 for FREE and enter a world where humanity is engaged in the ultimate battle for survival in the face of a global Zombie apocalypse.
Find a safe place to hide-out, get equipped, and fight for your life in a real time bid for survival against an onslaught of bloodthirsty undead. Join the Global Resistance and fight to crush the Zombie plague that has positioned the Earth on the edge of peril. It's up to you to provide humanity with a new chance at survival.

THE FINGER IS MIGHTIER THAN THE GUN
Choose between a touch control scheme created especially for casual players or an enhanced virtual joystick.
Prefer console gaming? Then go ahead and use a fully supported gamepad.

MOUTH-WATERING GRAPHICS
You'll be dazzled by cutting-edge graphics, including real time water reflections, dynamic vegetation and enhanced ragdolls.
Explore various locations and slaughter the undead in eerie alleyways, abandoned mines or the African desert.

REAL TIME STORY DEVELOPMENT
It's one of those freemium games, where you can basically only get so far without paying for upgrades. So at least you can try it out and pop a few caps in some zombies.
Google Play Store Link – Dead Trigger 2