The LG G2 is one of the best phones this year, and on checking T-Mobile, Orange and the EE websites, there is still mention of this phone online.
At present only Three and O2 were confirmed to stock it (and already have it on sale)……. well …. that's what we thought …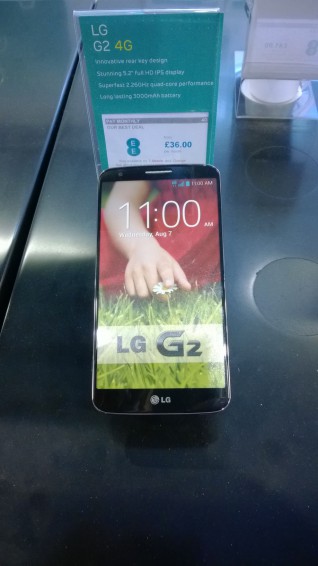 After visiting an EE store today we spotted a dummy model on display with a price starting from £36 a month, so it does indeed look to be coming to the network.
The little label under the pricing confirmed that this wasn't just an EE handset – it's available to purchase on T-Mobile and Orange too.
With the G2 not on showing on any EE brand site yet but now appearing in store, hopefully we will get official confirmation shortly of the price plans available with this fantastic new phone from LG.