Well, here it is. The Google Nexus 5
You've seen it in the official Android Kit Kat reveal video. But here is an official Press Shot direct from Google.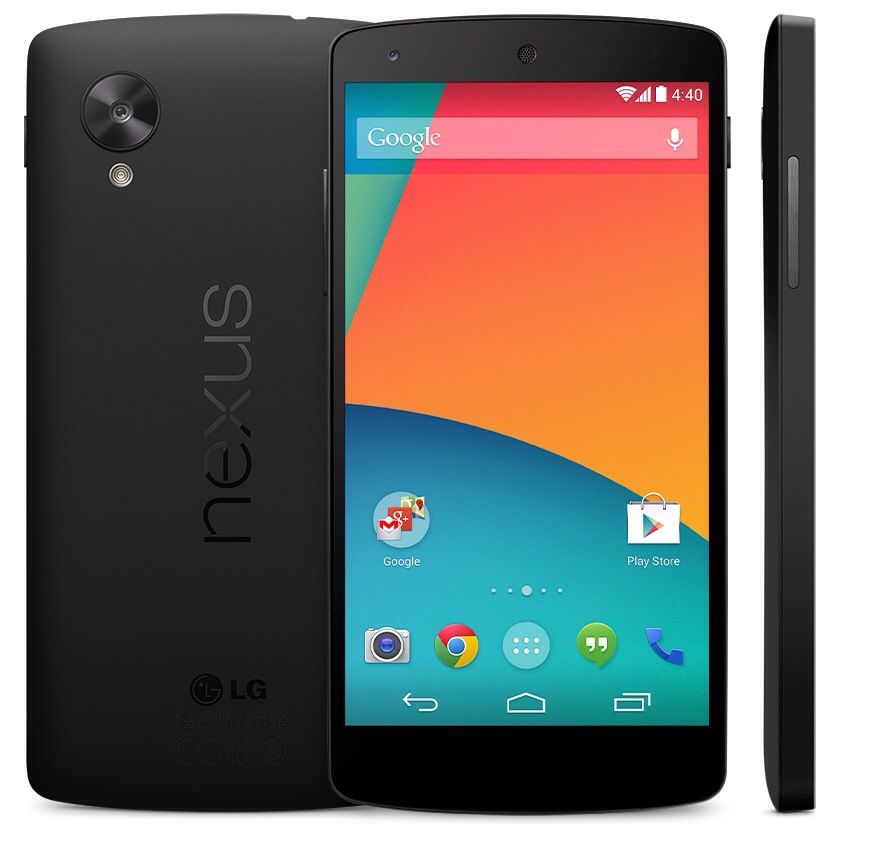 It's now gone from the Google servers, but I think we can all take this as confirmation of the device.
Is it just me or does the side view look like an HTC HD2?
Source – Android Police