I think I have finally found a use for my Surface RT tablet, to use as a Facebook machine.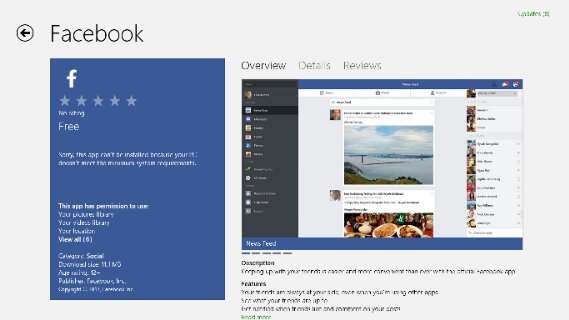 Joking aside today marks an important day in the Windows 8 timeline as a real Metro style official Facebook app has been released.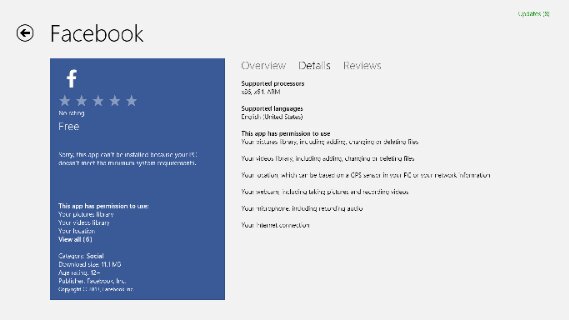 The Facebook app currently isn't available in the UK, it could be hardware related, it could be region related, it could be that we haven't got Windows 8.1 yet or it could be something else. No doubt we'll see later on today.