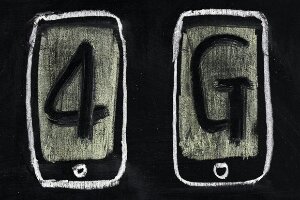 Ofcom has published a consultation on greatly increasing annual fees for the 900MHz and 1800MHz spectrum bands in the UK to bring them more in line with the additional bands auctioned for 4G coverage.
This could see rises in the amounts that networks pay to run their mobile voice calls, 3G and 4G services, and could potentially impact on the price plans they charge consumers.
EE will be hardest hit by the proposals as it runs the vast majority of its 4G services on the 1800MHz bandwidth. It also runs two 3G networks in the UK, Orange and T-Mobile.
They currently pay a fee of £24.9 million per year across both bands. That will rise to £107.1 million under the new structure. This even accounts for the fact that EE is shifting some 1800MHz spectrum to Three to be completed in October 2015.
Others will be affected, they too will find their costs rising dramatically. Vodafone currently pays £15.6 million per year, but will have to pay £83.1 million. Exactly the same figures apply to O2. H3G, the parent company of Three, pays £8.3 million and will have to shell out £35.7 million per year under the new proposals.
In total, Ofcom's revised proposed total fees payable by mobile network operators will amount to £138.5 million per year for the 900MHz spectrum and £170.4 million for 1800MHz.
The consultation period will end on 19 December and Ofcom expects that, should the proposals be accepted, the new fees will come into effect next year.
Will this rise be passed to us the consumer? Well if I was a betting man…..