As part of my role here at Coolsmartphone I get a lot of devices to review and more often than not I'll run some benchmark tests just to see how it compares to the competition. Recently we heard that manufacturers have been able to trick some benchmarking apps into giving a higher score.
The developers for popular benchmark app AnTuTu decided they wanted to do something about this and they've released a newer version of their app. Called AnTuTu X which supposedly stops manufacturers cheating. It hasn't made a huge difference on my Note 3. See below.
Original AnTuTu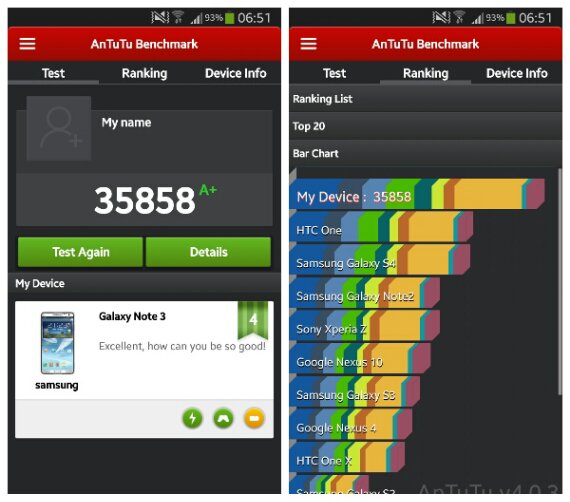 AnTuTu X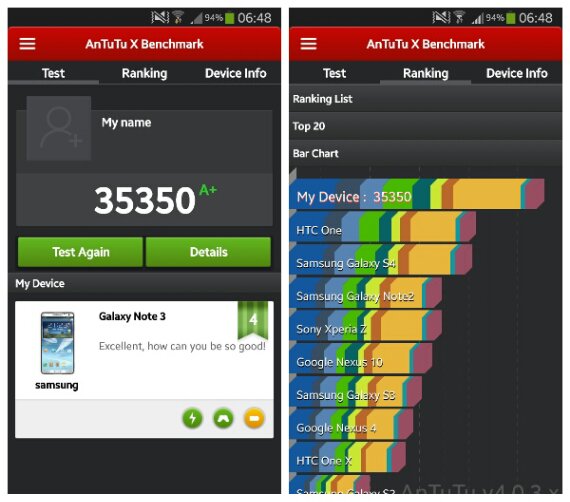 So we can see that the new app scores my Galaxy Note 3 slightly lower. Then what? How long before the new apps results can be faked?
The app description doesn't really explain how it's going to remain reliable either.
Description
A special edition of AnTuTu Benchmark to prevent fraud and cheating!
The X editor for the Ainol & Ramos device!!
AnTuTu Benchmark X Edition is free benchmarking app that helps users to know deeper to their Android devices, without fraud and cheating!
Google Play Store Link – Antutu