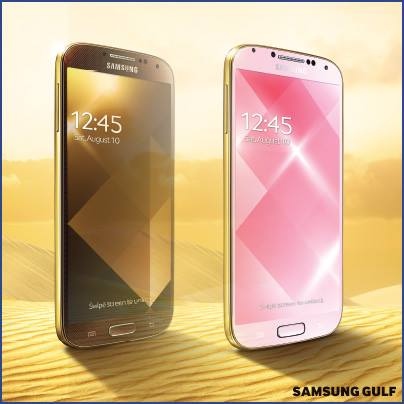 Now you may be noticing a trend here. Hot on the heels of Apple's gold iPhone 5S, Samsung have today announced their very own golden edition(s) of their flagship Galaxy S4. Samsung's Facebook and Twitter accounts are proudly displaying photos of both Gold Pink and Gold Brown devices which will no doubt go down a storm with well-heeled Sheikhs and Sultans.  
 The pictures seem to indicate that Samsung have gone for a quite saturated gold, rather than the (more tasteful) champagne that Apple chose. And (of course!) they're still made out of plastic, rather than the anodized aluminium of the 5S. But hey, they're shiny/tacky.
There really isn't much else to say. Let's hope that the next thing Samsung chooses to copy is the build quality of the 5C.