Google don't seem to keen to publish their apps on the Windows Phone Store, initially it seemed liked there wasn't enough users to warrant it, these days though it just seems that Google are being awkward.



It's left up to third party developers to create apps instead, Google+ has been a tough one as there isn't a public API for developers to use, but gPlus for Windows Phone seems to somehow have got round that problem.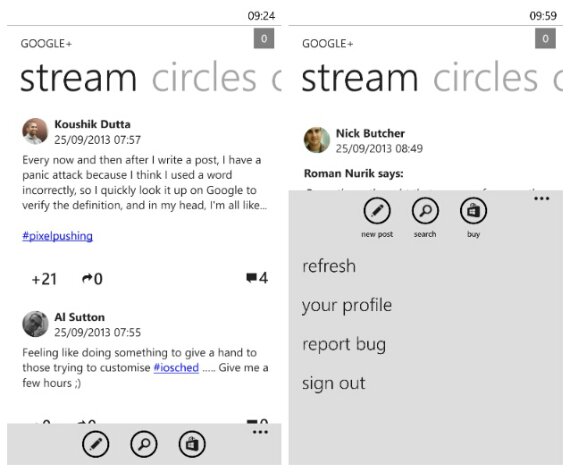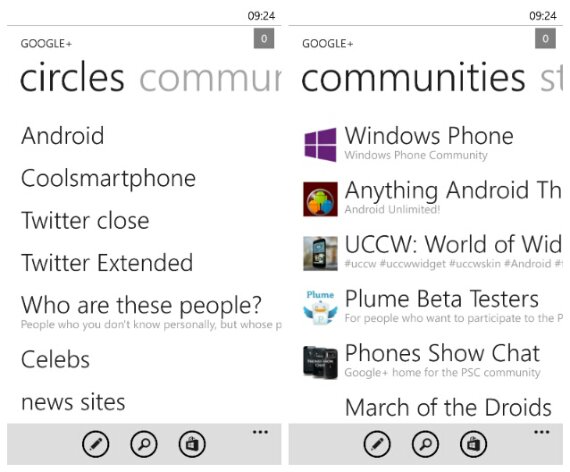 gPlus is a first NATIVE Google+ client for Windows Phone. Unlike other "clients" a.k.a. Google+ web pages viewers, it provides nice Metro (or, if you like, Modern UI) interface and supports OVER 9000 features like creating and editing your posts and comments, uploading photos, communitites, searching, notifications and even brewing coffee!
gPlus appeared in the store a few weeks ago and up until today it didn't work for most people trying log in, there were various issues with two step authentication and accounts linked to YouTube. But it received an update this morning which fixed that.
The app is currently paid for, costing 79p but it does have a "try" option meaning you can see if you like it.
Windows Phone Store Link – gPlus