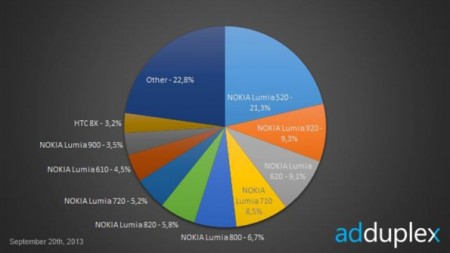 So, let's not get into the fact that Apple sold 9 million iPhones last weekend or the fact that this is more than all the Lumia handsets sold in Q2 of this year. Shhh now. Shhh.. look at the pretty clouds. Aren't they nice? Floaty floaty.. ahhh…..
If we concentrate just on the WIndows Phone 8 market, it's the budget 520 that is winning the race. The Nokia Lumia 520, which we reviewed here, is eating up 31% of the WP8 market. Meanwhile, in figures from AdDuplex, the higher-end Lumia 1020 is the 28th most-used Windows Phone device overall.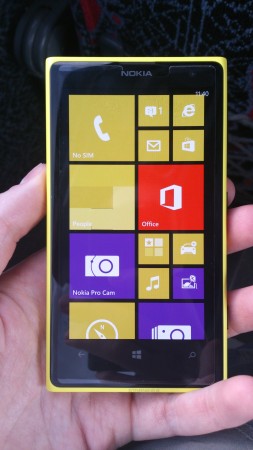 What is also revealed is the sheer dominance that Nokia has in the Windows Phone market. According to the figures some 90% of all Windows Phone handsets are Nokia devices, and 67% of all Windows Phone handsets in the world are running Windows Phone 8. The other 33% are still using Windows Phone 7.
Put simply, based on these figures, Windows Phone is performing well at the budget end of the market but is stuggling to make a dent at the higher end, where competition is fierce.