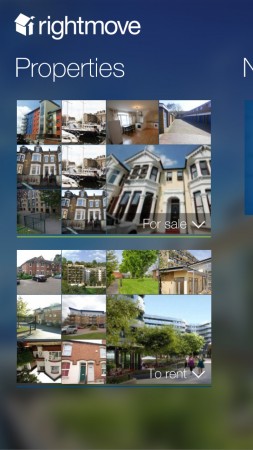 A notable absentee from Windows Phone, Rightmove, have released the first version of their app for Windows Phone 8.
Property apps in general have been notable by their absence from Windows Phone, and this was exacerbated by the Rightmove mobile website not working with IE10 either, but now you've a choice of app or mobile site.
The app itself is a fine example of the Modern/Metro interface and is an exceptionally pretty app. Property lends itself to photography and Rightmove have taken full advantage, with the best picture flow of all their apps.
There is one downside however – the app does not synchronize with Rightmove accounts, so you only save properties locally. This is a disappointment, but follows the release patterns of their iOS and Android apps, with this functionality coming later, so hopefully it will arrive soon.
For now though this is a good addition to the Marketplace, filling a previous gap.
Link – Rightmove in Marketplace