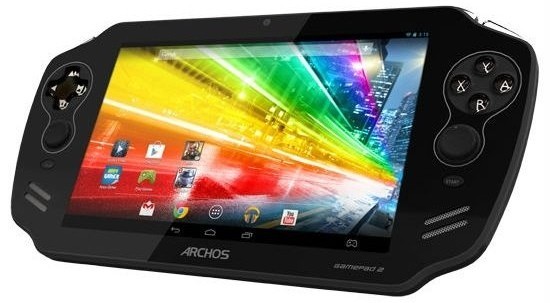 The Archos Gamepad.
There is really not a lot to be said about the original, particularly after the less than favourable opinions of our own James Pearce.
Dependant on your point of view, there is good or bad news for it has been revealed in a leak by retailer HKTDC from Hong Kong that a second version is to be launched.

The new device will have a 1280×800 7-inch display, an unnamed 1.6GHz quad-core CPU and 2GB of RAM.  The storage issue that James mentioned has been addressed with either 8GB or 16GB options whilst the MicroSD slot is also included.
Not much else is known at this point as the retailers listing has been withdrawn but I am sure that we will get an official announcement from Archos soon enough.
source: Engadget