On Wednesday I took a little trip to London town for the launch party for the Sony Z1. The event was held at Sushisamba, which is on the 39th floor of the Heron Tower and provides some spectacular views, especially as the sun set. This meant a quick trip up a glass elevator, not good if you are afraid of heights, thankfully I'm not.
The crowd was a mixture of tech journalists, local London papers and lifestyle journalists. The Sony reps were demonstrating the features of the new Z1 as well as the two add-on lenses, the QX10 and QX100. It was all going down really well especially the AR options on the camera, the dinosaur being a crowd favourite. You can read Ronnie's thoughts on the phone and lenses here.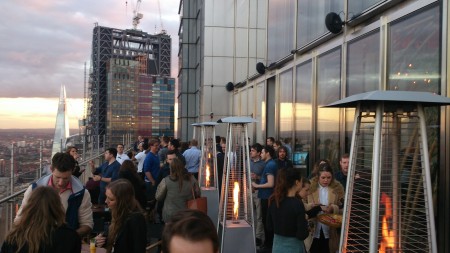 As the sun set, everyone had their phones out and between us we probably took enough photos to fill a 16GB memory card, but given the view it was understandable.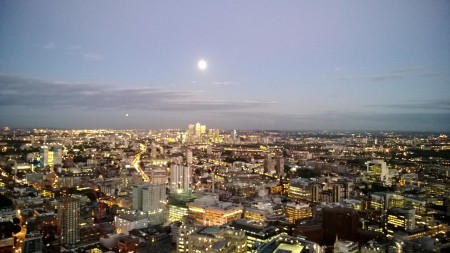 We moved inside to have more hands on time with the phone and have the chance to get our nails done. I decided against this as I had a work training course the following day and needing to be professional. The Z ultra was also in attendance with the SBH52 – the "mini phone" that Sony have been pushing as an accompanying accessory for the Z ultra.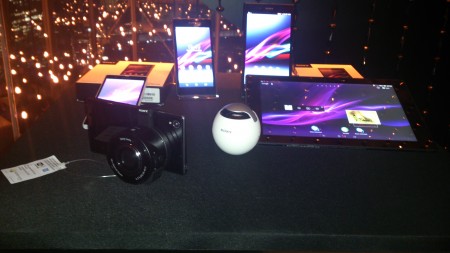 We were then treated to a couple of songs from up and coming Sony artist – Misty Miller. However, the set was cut short due some technical issues with the microphone.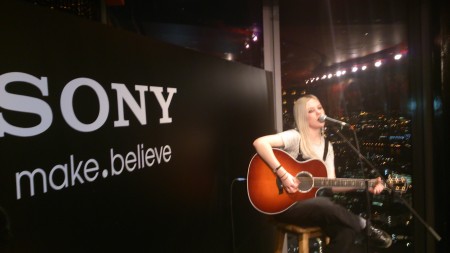 A big thank you to Sony for the invitation.