The US Google Play Store is now reporting that both the 8GB and 16GB versions of the Nexus 4 is out of stock. The UK site, however, is still showing stock of the 16GB version so grab one quick.
Does this mean the Nexus 5 is getting close ? Well, it's traditionally announced in October with a November release, so it's definitely looking that way.
Following on from our previous posts, now even more rumoured Nexus 5 pictures have surfaced.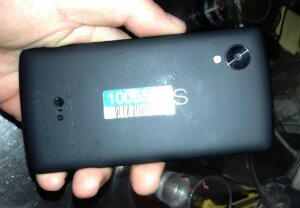 From the above snap it looks like the device is sporting a large camera sensor, up in the top left corner.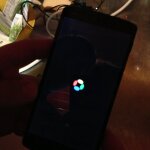 We get a front still of the boot animation — which looks oddly like the Google Play edition animation.
The back plate looks to have a soft touch material and is rather blocky with curved top and bottom edges, plus a Nexus logo running vertically along the back.
Naturally there is an LG logo at the bottom under a "Not For Sale" etching.
This particular handset looks much more final and finished than the earlier pictures from the FCC, but as we all know things can change drastically during pre-production and prototype stages. ..
Source 9 to 5 Google