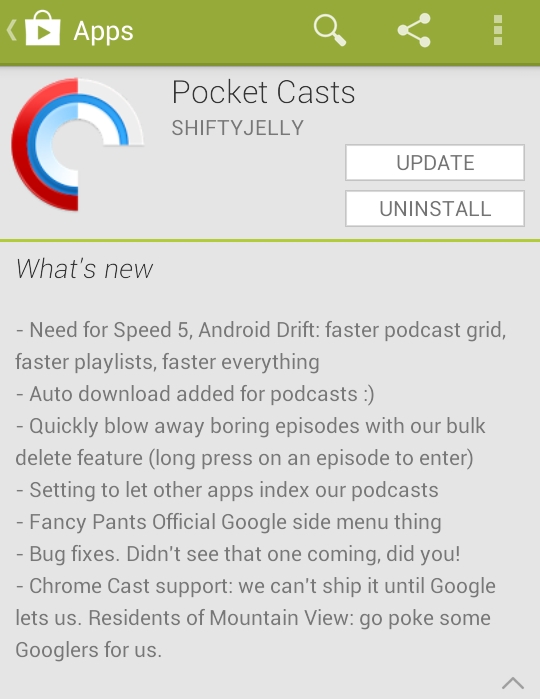 I love it when I can set a program to download stuff without any interaction on my behalf, like my Sky+ box and series link. Now I can add my favourite podcasts to that list.
Todays update adds the ability to auto download your chosen podcasts latest episode and also lets you choose whether it's done over WiFi or when charging.
To update or install just head over to the link below.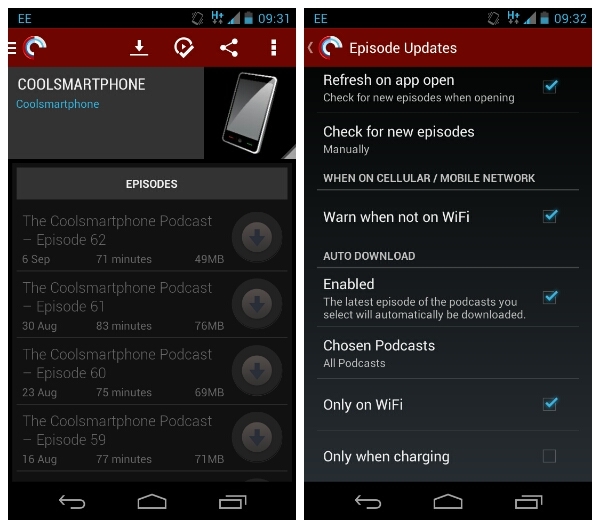 Play Store Link – Pocket Casts