As widely expected, Apple today announced the iPhone 5C in an event at its headquarters in Cupertino, California. The new device looks exactly like the leaks we saw earlier this year, with Tim Cook going as far to reference the leaks during his presentation.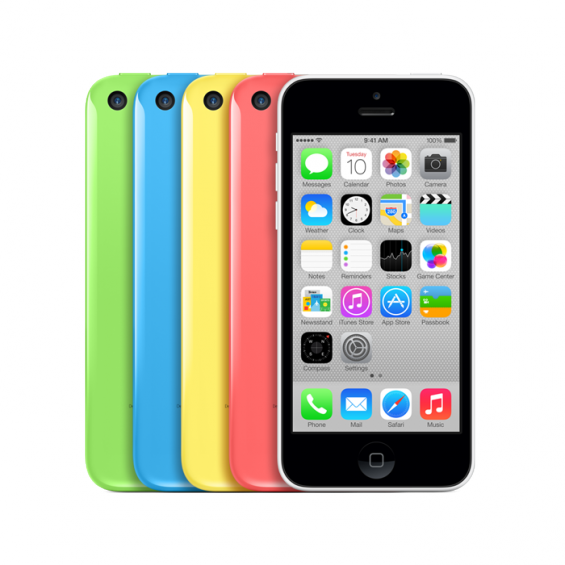 The new iPhone features similar specs to the now discontinued iPhone 5, except wrapped in a colourful plastic shell. The 5C will be made available in 5 different colours – green, blue; yellow, red; and (last but not least) white. The Apple A6 processor and the 4 inch retina display have been carried over from the iPhone 5, however the front snapper has been upgraded to an 'FaceTime HD' camera that has been optimised for all important selfies (for the Snapchat generation) and improved video calls.
The pricing for the 'cheaper iPhone', however, is still pretty hefty – it comes in at £469 for the 16GB version, rising to £529 for 32GB of storage. It's only £549 for the 16GB iPhone 5S (more on that shortly), so, if you want to lay down £500 up-front for the next iPhone then, unless you really want a colourful iPhone, you're probably better off going for the better specifications found on the 5S (which is currently unavailable for pre-order). It can be pre-ordered from September 13th from the Apple Store website, with the device being made available on the 20th September.
Source: Apple Store