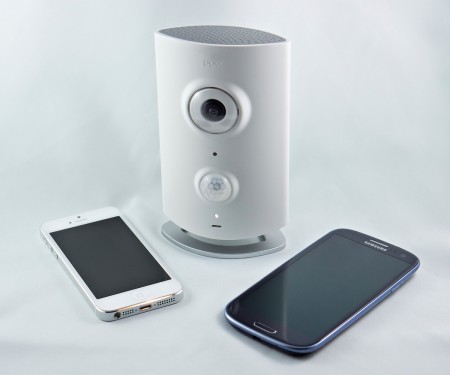 Yes, another crowdfunding project, yes I should start ignoring these more but no, I'm not going to ignore this one.
Put simply, it's a home automation system and security device. You get some magical doo-hickeys to plug into your sockets and let you remotely switch stuff on or off. The device itself has (or rather, will have) a HD panoramic video and environmental sensors too, so you can keep an eye on your home from your smartphone. Their crowdfunding started on August 21st and they've already reached and breached their original $100,000 target. Now they're aiming for $200,000 and those early backers will be getting their devices in November.
So, imagine you're at work or on the bus. Using your smartphone you can pan and zoom around your home or switch to a quad-view to see four different parts of your room at once. Two-way radio means that your can interact with anyone at home.
Interested? Well, you can invest money here or read more information at getpiper.com
You can also see exactly how this works below..