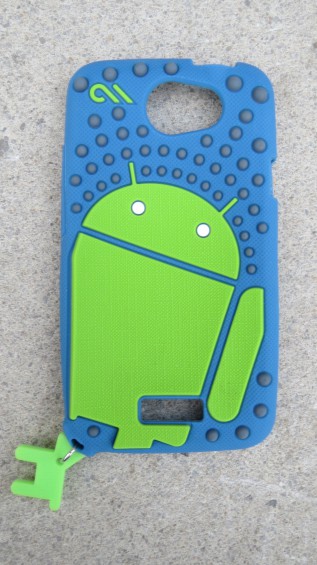 Case Mate recently offered to send me a selection of their cases for review, one of which I've done – the gold sparkly Glam iPhone case. Which is it's great case with a fun look.
I also got the Android Mike for the HTC One X. It's another fun case, designed for the Android enthusiast. You can tell that due to the massive green Android on the back and that it's for an HTC One X, an expensive former top of the range phone.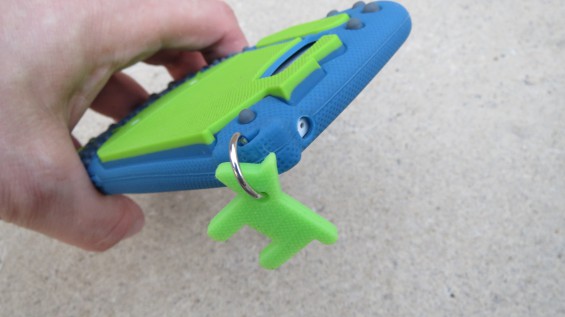 As you can see from the photos, it looks funky and the tactile feel of the different rubbers used for the body, motif and strange grey knobbles is actually quite pleasing in the hand.
A small stylised rubber dog charm is a rather strange addition to the bottom right hand corner.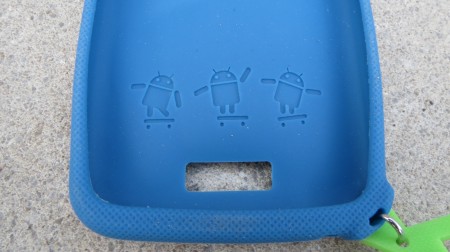 This is where the fun ends, however, because once the phone is in the case it wants to come out again. The grip around what is a pretty slippery phone is totally inadequate and there is a constant worry that it will slip out. The other by-product is that the buttons are hard to operate because the covers don't stay in one place.
I'm not going to write a long review of this one. The Glam proved that Case Mate supply great phone cases, the Android Mike proves that they also sell rubbish ones.
I will be writing more reviews of Case Mate products over the next few weeks, and without giving away too many spoilers, they will all be far more positive than this one!
The Case Mate Android Mike case for the HTC One X is available on their website for £10.