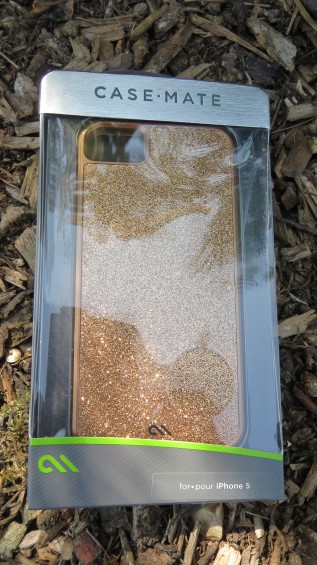 Will the iPhone 5S come in gold? That's the big question on someone's lips, somewhere. Who cares, when you can have a gold iPhone 5 case and save yourself the hassle of changing phones?
OK, so it's not 'champagne', and it's not aluminium, and it's not subtle, but it will protect your phone and make it look fabulous darling!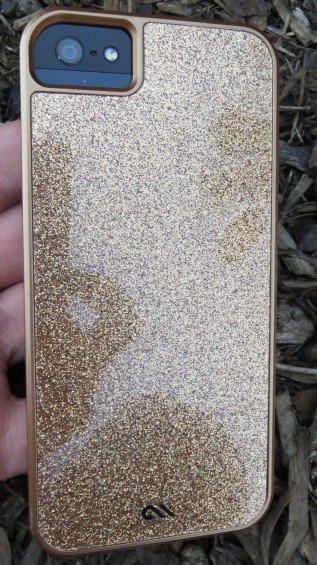 The case is actually a two piece plastic construction, one being the frame and the other being the back panel. These split so you can put the iPhone in.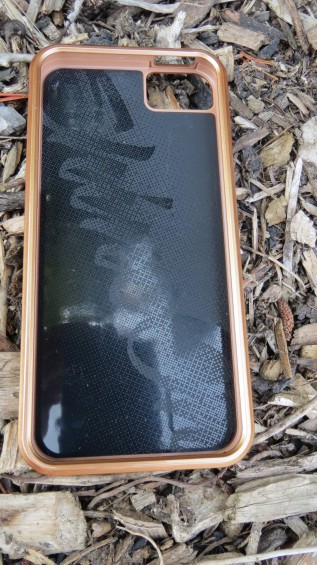 Once installed the phone feels secure and there does seem to be a reasonable amount of corner protection, although I wouldn't like to drop it on concrete. The back panel is reasonably thick to house a decent layer of glitter, and is cushioned on the inside meaning that without the aid of a dremel you won't be scratching the phone.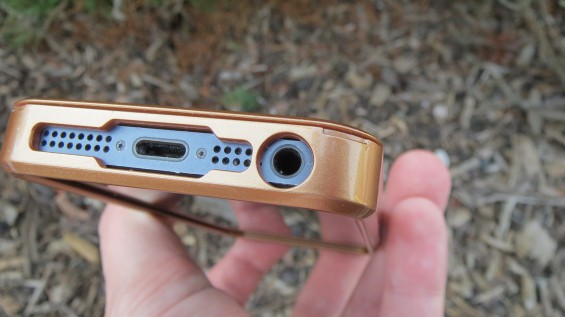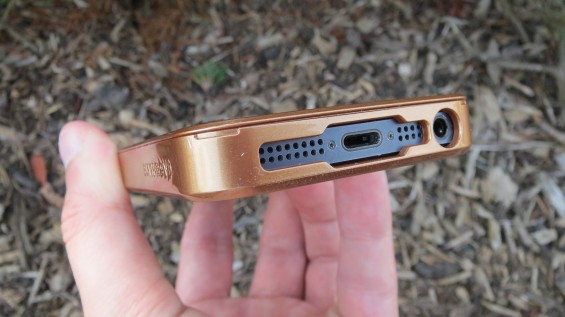 All ports line up nicely with the cut-outs and the camera isn't obscured in any way. The mute switch is slightly difficult to get to unless you've got long nails. I can't see the owner of a case like this not having long nails though!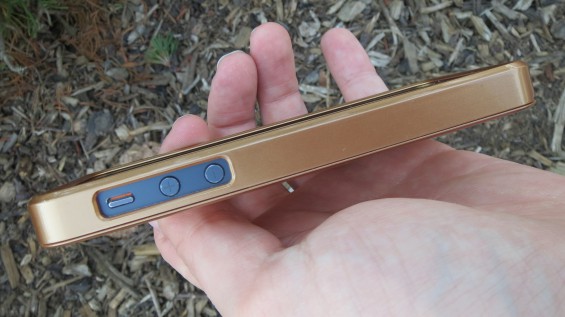 The gold, glittery Case Mate 'Glam' is subtitled "Girls night out". Now I'm not one to be all politically correct, but surely a man who's comfortable with his masculinity can pull off sparkles. In fact, I've even proven it with this fetching photo of myself modelling it.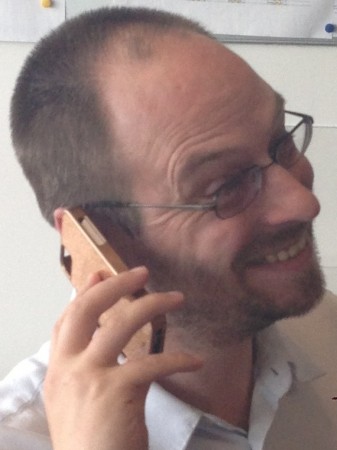 I think you'll agree that it makes me look fun, yet sophisticated? What do you mean no, it's better than a plain old black iPhone, right? Oh, leave me alone, you're as grumpy as James Pearce doing a podcast intro!
The Case Mate Glam doesn't just come in gold though, you can match it to any of your sequin ballroom gowns with a choice of eight different colours, including silver, purple and pink.
A moment of seriousness though, because the actual case is very well made, the glitter effect is even and deep, and it doesn't add a great deal of bulk to the phone within.
There's even a spangly video:
http://www.youtube.com/watch?v=VY48lsFJ21o
If you like a bit of bling and you want a decent case, you could do a lot worse than the Case Mate Glam. They are available directly from the Case Mate website for 30 nuggets.