BBM should hopefully be available for download on iOS soon. I say hopefully as it was submitted two weeks ago and the current turnaround for app approval is only about 4 days.
The news came out when Alex Kinsella, a senior strategic account manager at Blackberry tweeted: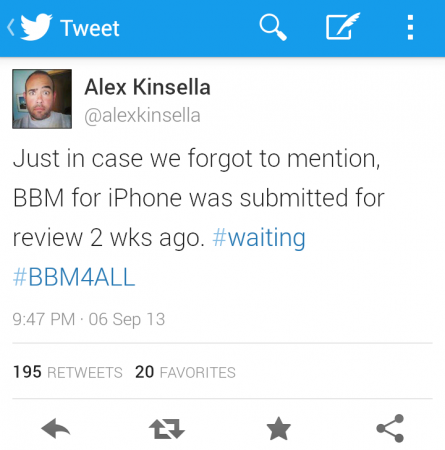 Maybe Apple are planning to launch it with iOS 7 at their conference next week; find out here at coolsmartphone.com, as we will be bringing you full coverage on the day.
Fingers crossed it and the Android version won't be too much longer.
Source: Twitter