Well folks it's official…… Apple have just sent out invites to a press event at their Cupertino HQ where at least one iPhone is expected to be announced but with many rumours we will actually see two.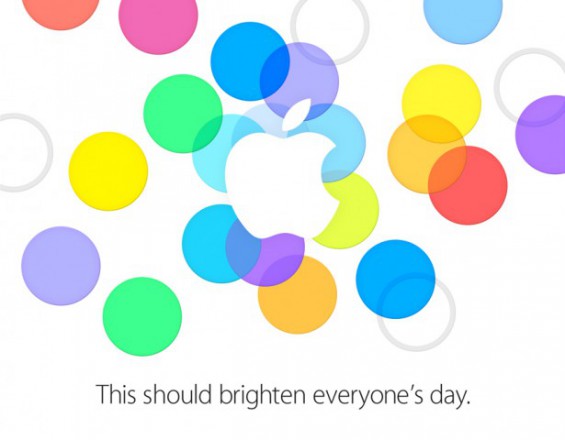 The different colour dots on the invitation would sort of hint towards what we have seen rumoured for the iPhone 5C model.
And then of course there is the biggie…. the iPhone 5S. It's expected to look almost the same but features a new 12 megapixel camera with 128GB of storage in the top-of-line model. We're also hearing rumours that it'll be 4G ready for all UK networks and may even come in a new 'Champagne' Gold colour.
No more information yet apart, but in just 7 days time we will all see a new device, the official launch date of iOS7 and maybe a few other suprises.