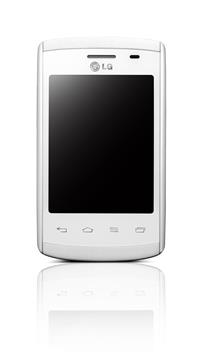 Back in August it was revealed that Three would be the exclusive carrier for the LG Optimus L1 II.
Well, the smartphone that has one of the weirdest sounding names ever is now available both instore and online.
The low cost handset is available from £49.99 on pay as you go while price plans start at £11 per month.
Running Android 4.1, the L1 II is a solid entry level device that runs a 1GHz Qualcomm Snapdragon Processor and has 4GB internal storage and 512MB RAM.  This combined with the 2MP rear camera leads to a handset that one isn't going to hesitate to give to their children to take to school.
Sylvia Chind, head of devices at Three, said: "
For those who are thinking about upgrading a basic handset to a smartphone, LG's Optimus L1 II is a great solution. Its 3-inch touchscreen is easy to use and allows users to interact with apps such as Facebook or their email, with ease."
The LG Optimus L1 II can be found in Three stores or online at Three.co.uk