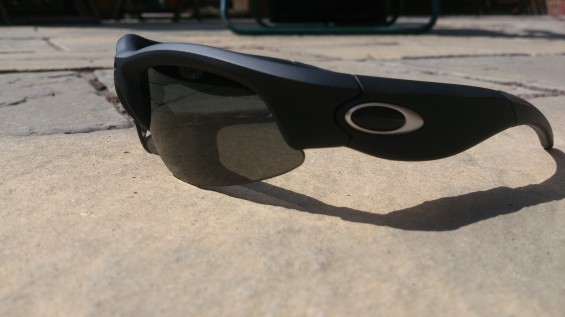 It's going to be a huge week here at Coolsmartphone. We've got a number of competitions for you to enter but first we need to tidy up some unfinished business. We had over a hundred entries into our video sunglasses competition. The prize is a pair of cool-looing shades that'll record your daily life through a tiny hidden camera in the front.
The competition asked you to tell us what you'd like "HTC" to stand for. As you know, they've got a big campaign on right now which comes up with various crazy things, so we wanted to see what you could come up with.
There was a whole host of very excellent responses, many that made me laugh out loud. Some of you had 14 entries too, but we've decided on the winner, and that's from UbuntuBoy, who cam up with the rather clever ..
"Head Toting Camera"
We thought this was a brilliant fit for a competition giving away video glasses, and was a clever use of the HTC acronym. Huge congrats!
If you didn't win, don't worry, we'll have a huge new competition tomorrow, and it's an even bigger prize this time!