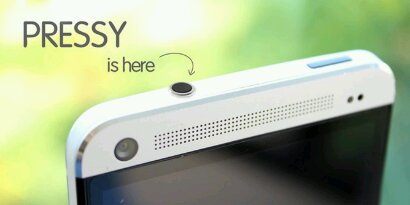 Just hours ago we were telling you about the cool little button that sits in your 3.5mm audio port. Named "Pressy" it's getting funding from your donations and, when it begins to sell, will let you instantly fire up apps on your phone with a tap of the button.
They've now positively smashed their goal, raising over $60K (150%) in 24 hours. If you added your funding expect an email shortly to keep you updated on proceedings.
We've seen a lot of dodgy Kickstarter projects recently, but this funding is richly deserved and we're looking forward to playing with it.
Check our previous story for more info.