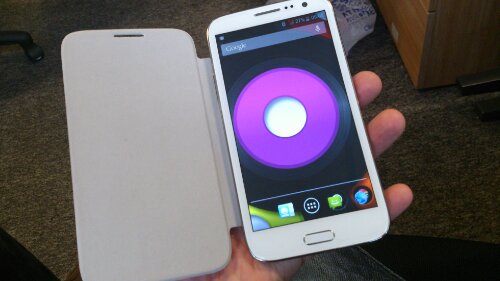 Selling for around £137.34 from places like Ali Express, this is the Bluebo Beast B6000 MTK6589T. Yes, it does look a lot like a Samsung Galaxy Note. In fact, in the hands-on I was quite surprised at the build quality and speed of the device.
It's slightly thicker than the Note itself, and there's two 2300mAh batteries in the box (which is always a warning sign), but we've seen good battery life so far. The screen is a 5.7″ 1280x720p IPS and it runs on a quad-core CPU. Powered by Android 4.2.1 we also received a free flappy leather case. If you gave this to anyone in the street and told them it was a Samsung Galaxy Note I really wouldn't blame them for believing you. Honestly.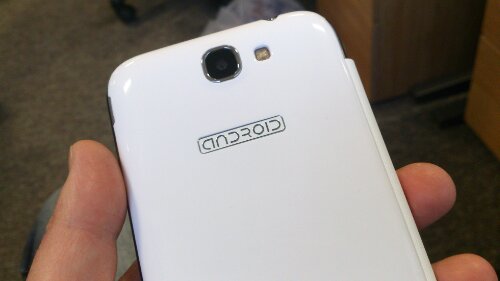 Other specs include and FM radio, GPS, WiFi, a 12.1 megapixel camera at the back, 1GB of RAM and 8GB ROM plus it's dual-SIM – so you can carry your work and personal life around with you.
After a quick test I found this nippy, responsive and sturdy. Yes, let's admit it, this is a copy, but it's a frighteningly good copy. For around £140 (watch the import duty), it's a bargain-basement alternative.